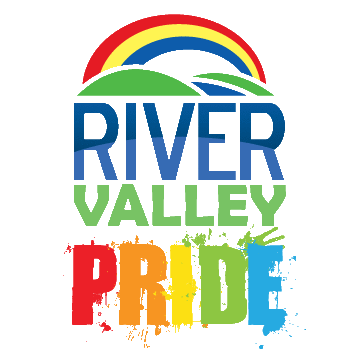 Welcome
FIRST OF ALL, HAPPY PRIDE! It has been an honor to reign as your Miss River Valley Pride this year. RVEC has opened so many opportunities for me this year. After being crowned last June, I was welcomed into a loving family full of encouragement and support. Working with the center this year, my platform was helping the youth of our community. I raised money this year for the LGBTQ youth shelter Lucie's Place in our state, mentoring our young entertainers, and serving as a chair for our Gala and Pride. All these opportunities have been learning and rewarding experiences in my life that I will never forget. One Love One Family is the true meaning of Pride. It's unity within our community, support from one another, and an overall love for ourselves and others — that's what pride means to me. This week, show your pride and what it means to you. Enjoy yourself as a member of the River Valley family. I hope to see everyone out for an amazing week of activities and events. Once again, thank you to my loving family and community. I love you all. Thanks for a life-changing and blessed year!
One Love One Family,
Devon Blaine, Miss River Valley Pride 2015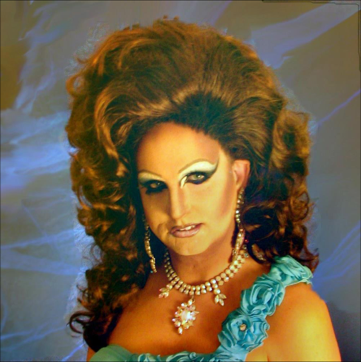 Rules for Competition
1. Contestants must be at least the age of 21 prior to the date of the pageant entered. A state-issued (with photograph) identification must be provided at the time of registration. If for any reason the promoter finds any cause to investigate the age or residency status of the contestant, reasonable measures will be taken for that investigation and the contestant will be informed if just validation is found disqualifying them under this rule. All contestants must be a citizen of the United States.
2. A (90) ninety-day residence is required. Additionally, the winner should reside in the state during his reign. Failure to remain a resident of the state may result in revocation of the title.
3. Judging will be based on a total points accumulated system. Ties will be broken by the answering of questions by the persons involved in the "tied" score. If such "tie-breaking" action is required, the "tie-break" question will be scored according to the On-Stage Question category matrix. The Pageant scoring will be done on a cumulative basis. The practice of dropping the high and low scores will not be tolerated. The reigning representative may question a judge's score and may eliminate the judge's score sheet altogether, if the scores are deemed to be biased; however, the practice of automatically dropping scores is not permitted by anyone.
4. Competition music (CD-R only) must be submitted in quality condition (i.e properly labeled and with no damage that affects "play"). Any substandard music submitted will receive administrative point deductions. A back-up CD-R will be required should your original be misplaced or is deemed to be "damaged". Please see category descriptions for further information relative to proper music labeling.
5. The use or dispensing of any illegal drug will not be tolerated while a contestant (or entertainer) is participating. Immediate disqualification will result for those who break this rule. Contestants (as well as their helpers and dancers) may be disqualified if usage of drugs is detected in the contestant's room, luggage, or on their person etc. or if actions of the contestant, or those affiliated with the contestant, are thought to not be in the best interest of the Miss River Valley Pride title. Contestants are responsible for their assistants and dancers and will be penalized if anyone affiliated with their presentation is found to be in violation of this regulation.
6. Any talent presentation is acceptable, except those presentations that might cause injury to the audience or to other contestants. Pyrotechnics are not allowed. NO FIRE (including but not limited to a lit cigarette) OR LIQUIDS, including but not limited to water, WHATSOEVER. Any violators will receive a zero (0) in the category for which this regulation violation occurred. For more information on category description, please refer to the Categories section of this page.
7. Any contestant caught in the act of stealing will immediately be disqualified and removed from the location of the pageant. Additionally, non-compliance with this regulation will result in the permanent disqualification from entry into the pageant, or any preliminary thereof.
8. Any contestant whose actions are interpreted as demeaning or disrespectful to the title of Miss River Valley Pride will be disqualified. The organization reserves the right of final determination of what is considered to be demeaning behavior.
9. All contestants must agree to follow the Standards of Conduct of Contestants and Titleholders. All titleholders and contestants must adhere to these minimum guidelines:
Present themselves professionally while representing their respective titles at all times
Never demean the pageant or title they represent
Never cause substantial problems for their promoters or for those for whom they perform
Never become intoxicated while representing their respective title
Never participate in any type of argument or altercation, except as a mediator, while representing their title
Attempt to solve any problems with Promoters and/or co-performers in a peaceful manner and in good faith
Never lecture the audience, only provide quality entertainment
11. Violating the Code of Ethics for Titleholders may result in the disqualification/revocation of the title and/or jeopardize the winner's standing. The River Valley Equality Center organization shall make final decision for revocation of any titleholder or qualification position, on any level.
Categories
Evening Gown - 150 Points Possible per Judge
Evening Gown will be the most elegant apparel of the pageant. It should complement the contestant's figure. It will be a statement of the contestant's style and taste. The dress and accessories should be in perfect condition. It is the contestant's responsibility to take care of the gown and keep the gown in perfect condition for the duration of the pageant. The hem of the gown should be even unless the style of the gown is an uneven bottom. The gown should be lined or have a slip underneath. The judges should not be able to see through any part of the gown unless that is the style of the gown. In general, the gown length should be a full length gown, (either to the top of the toe part of the shoe or approximately 1/2 inch above the floor, unless the style of the gown warrants different measurement i.e. ballroom style gown or tulip-contoured styled gown). There should be no break in the hem of the gown (it should hang straight.) The sleeve should be no shorter than the wrist and no longer than an inch below the wrist unless the design of the gown sleeve is longer. A v-neck is acceptable but, if it is cut too low, it may look less feminine. Jewelry should accessorize and not be over-powering. Shoes should match and complement the gown. Shoes should not be scuffed, worn at the toe or heels, and not seen to bend under the weight of the contestant. Modeling should be a slow easy pace, touching the three points that form a triangle. At each point the contestant will make a slow turn, facing the back of the stage, pause, and turn to the front of the stage. Modeling can be "free-style" (no boundaries i.e. no hand gesture limitations in your modeling presentation) however you should keep in mind the "mood of elegance" that you are attempting to maintain during your presentation. You should also keep in mind that an "overstated presentation" of evening gown may not appeal to every judge. Practice turning and walking in the shoes you will be wearing during this presentation. Each contestant will model their evening gown for a minimum of two and one-half minutes. If a judge wants a closer look, he/she can motion the contestant to the judge's table. Hair should be appropriate for evening wear and complement both the contestant and the style of the gown. Hair can be in any style, including either an "up-style" or "down-style" provided it is complimentary to the overall look of the contestant. If a contestant is selected as a Top 10 finalist, he has the OPTION to alter/change his "final night" evening gown competition package from that which was presented during preliminary night evening gown competition.
Creative Costume - 100 Points Possible Per Judge
The purpose of this category is as a showcase of the performer's inventive attire. The outfit worn during this component of the competition must contain all the colors of the Pride rainbow.
On-Stage Interview - 50 Points Possible Per Judge
Scoring should be based on personality and poise, the ability to communicate on a microphone in front of an audience, and the context of the answer in relation to the topic given.
Talent - 300 Points Possible Per Judge
Talent is the highest point category in the pageant. Contestants will be judged on their quality of lip-sync, live vocal, or other entertainment. Judges will be looking to see if the contestant knows the words to their song and finishes each word. Just knowing the words is not enough. The contestant should also look as if he/she is actually singing the song. Is it believable? If it is a live performance, is the talent of good quality? If there is choreography, the dancers should know the steps and the steps should flow. Do not attempt to do something that is beyond your talent. If you use dancers or actors in your presentation, do not let them upstage or out-dance you. You are responsible for their performance. If a member of your troop does not know his/her part, points will be deducted from your score. Quality of set design and construction will be judged. Quantity of set is not judged. Do not put something on the stage you are not going to use or does not have relation to your talent. Contestants are responsible for their sets. If it falls apart or collapses on stage, points will be deducted from your score. Costuming and set design should reflect the mood you are trying to establish. Always examine your presentation for entertainment value. Does it please, cause laughter, sadness or stir some other emotion? Talent presentations will be limited to seven (7) minutes. No score will be given in the talent category for any presentation over seven (7) minutes in length. All talent presentations must be on a high quality CD-R, labeled "Talent - Contestant #___, Name of Contestant and Name of Talent presentation: ___________". Prop set-up time will be limited to three (3) minutes. Prop set-up time is not included in the seven (7) minute limit contestants are allowed for talent competition. Ten (10) points will be deducted from the administrative score if prop set-up is over three (3) minutes. Pyrotechnics are not allowed. NO FIRE (including but not limited to a lit cigarette) or LIQUIDS (including but not limited to water) or LIVE ANIMALS whatsoever (contestants will receive a zero (0) for violation of this regulation).